Maryvale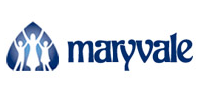 Maryvale is a therapeutic home for up to 60 girls between the ages of 6 and 18 who are in the foster care system. The main campus is located in Rosemead near the 10 Freeway and San Gabriel Blvd, and is situated on 16 beautiful acres of grass and oak trees. Maryvale has additional facilities in Rosemead and also in Duarte where emergency assessment and early education programs are offered, but which are not part of the Foster Care Project volunteer program.

Volunteer Opportunities through the Foster Care Project: Enthusiastic volunteers enhance the services provided by Maryvale by adding a dimension that cannot be bought with state or private funds, namely love, friendship, inspiration and emotional support for the girls.


Special Friends : This is an opportunity for a volunteer to spend one-on-one time with a girl in a positive role model relationship. Time given by each volunteer nurtures a deep and caring relationship the girl treasures beyond her time at Maryvale. This is a long term commitment.
Special Expertise Volunteer : These volunteers support girls in their last year of foster care, and assist them with their transition into the community as they turn 18 or complete their senior year of high school. This is a long term commitment.
Senior Friend Mentor : These volunteers have expertise to share with Maryvale girls such as music (instruments, singing), exercise (yoga, Zumba, kick-boxing, etc.), arts (painting, drawing, performing arts), crafts, etiquette and the like.
Hairstylists : These volunteers provide ongoing haircuts and/or styling for Maryvale special events (Homecoming, Holidays, Prom, etc.).
Tutors : Due to the traumatic histories of these girls, many of them fall behind in their school work. The girls are appreciative of the time the volunteers give to strengthen their academic performance.