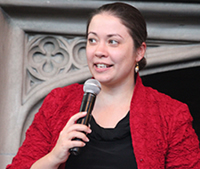 FCP Advocacy
The Foster Care Project works to improve the quality of
the lives of children and young people who have been
removed from the custody of their parents to the custody
of the state. Far too many of these children and young
people are are harmed by the social structures created to
protect and nurture them. Changing public policy and the
systems which govern and control them can change the
quality of their lives. These are all our children; we must
be their advocates. Join us in this endeavor.
Information on policy issues and legislation affecting the foster care
system:
Federal legislation: Child Welfare League: www.cwla.org
Limited and specific California legislation: California Youth Connection: www.calyouthconn.org
Information on bills in the California State Assembly and in the
California State Senate: www.leginfo.ca.gov