Make a difference in the Life of an Abused or Neglected Child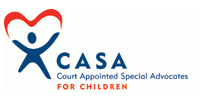 Court Appointed Special Advocate (CASA) volunteers make a difference in the lives of children who have been removed from their homes due to abuse, neglect, or abandonment. After receiving special training, CASA volunteers are appointed by a judge to advocate for a child in foster child, in the courtroom and the community, with often life-changing results. Join CASA of Los Angeles for an information session on March 6th from 6:00 p.m. 7:30 p.m. at All Saints Church.


HELP PARENTS AND CHILDREN BE REUNITED AS A FAMILY : ORIENTATION DINNER ON MARCH 15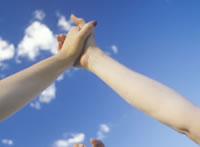 Become a trained volunteer coach-monitor who monitors court-ordered supervised family visits, so that children, removed from the care of their parents, can visit their parents in a physically and emotionally safe setting filled with toys, games, books and art materials. These visits are an essential service to increase the family's chances for reunification and reduce the children's anxiety while in out-of-home placement. Learn about the importance of visitation, the role of a coach-monitor and for details regarding an upcoming training in April by attending the orientation dinner on March 15, from 6 to 8 p.m.


ECHO Parenting and education

Announcing the schedule for Changing the Paradigm 2018!
Register today to save $35
Early bird pricing ends Friday, February 2nd
Click here for more info.