TAKE A SHIFT WITH THE SUGAR PLUM TREE: NOVEMBER 24 THROUGH DECEMBER 13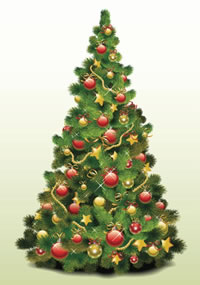 Friends of Foster Children has a number of three-hour, tree-sitting shifts available for their Sugar Plum Trees at the Santa Anita Westfield Mall beginning Friday, November 24, through Wednesday, December 13. Sugar Plum Trees are decorated with the Christmas wishes of more than 400 foster children from local group homes as well as those of emancipating youth. Sitting is easy, fun, and rewarding.


CONSIDERING BECOMING AN ADOPTIVE/FOSTER PARENT? JOIN US FOR BRUNCH ON SATURDAY, DECEMBER 2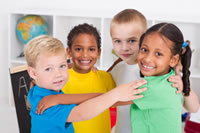 Have you ever thought about the most important volunteer position you'll ever have? Have you ever thought about becoming a foster, adoptive, or weekend host parent? Twenty two thousand children in Los Angeles County need stable homes. To learn more about becoming a foster, adoptive, or weekend host parent, please join us at for brunch on Saturday, December 2, at 11.00 a.m. in Sweetland Hall. Staff members from RaiseAChild, Vista Del Mar, Village Family Services and Penny Lane will be present to respond to your questions and concerns.


GIVE A GIFT THAT KEEPS ON GIVING: COME TO THE ALTERNATIVE CHRISTMAS MARKET, DECEMBER 10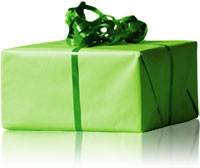 On December 10th, 8:30 a.m. - 1:30 p.m., All Saints Church, Pasadena, will hold its annual Alternative Market in Sweetland Hall. FCP will be participating in this unique opportunity for savvy shoppers to purchase Christmas gifts that keep on giving. Contributions to FCP will solve last-minute gift problems and assist FCP's efforts to improve the lives of abused and homeless children. Those attending will also be able to pick names from the Angel Tree.



HELP CHILDREN CELEBRATE THE HOLIDAYS, DECEMBER 14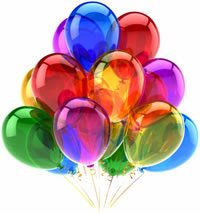 The Violence Intervention Program (VIP), Los Angeles, is seeking volunteers to help with set-up and preparation of games and holiday-themed snacks at their annual Holiday Party, December 14th. Additionally, volunteers are invited to work the game stations during the party, helping to make it a special experience for every child. VIP is a national leader in violence prevention and serves 20,000 victims of child abuse annually.


WRAP CHRISTMAS GIFTS AND HOST A HOLIDAY PARTY FOR FOSTER YOUTH AT PCC STARS, DECEMBER 21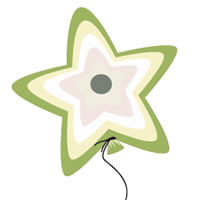 Volunteers are needed to make the holidays shine for foster youth at the STARS Holiday Party at Pasadena City College. Help is needed to wrap gifts and, on the day of the event, Friday, December 17, from 5 p.m. to 7:30 p.m. to set, serve and host the party. Donations of drinks and dessert are appreciated.





GOT WINGS? JOIN OUR CHRISTMAS ANGELS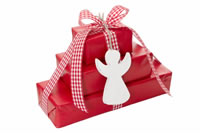 On Sunday, November 26th, the annual Angel Tree will once again be placed in the lobby of Regas House at All Saints Church, Pasadena. The tree is bedecked with the names of children in foster care who receive few gifts. Each Angel ornament contains the name and age of a youth and his/her request. Please bring unwrapped gifts with the tag from the tree to Regas House at church before December 17th. One or many names may be taken, but should be recorded on the registration, which is posted adjacent to the tree.


FEELING CREATIVE? HELP PAINT ROOMS AT THE OPTIMIST HOME FOR GIRLS, EAGLE ROCK
Optimist Home for Youth and Family Services is seeking volunteers to form a team of eight to paint rooms in their residential house for girls, ages 14-18, located in Eagle Rock. The team would work all day on a Saturday convenient for team members. The date will be scheduled once a team is formed within the next 6-8 weeks. Optimist Home for Youth and Family Services provides residential treatment and education services for foster and probation-supervised youth.


MENTOR ADOPTIVE PARENTS / CHILDREN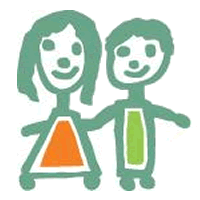 Five Acres Mentor Program serves children and families who are in or have gone through the adoption process and is seeking compassionate adults who would like to make a difference in the lives of adoptive children and parents. Those interested in becoming a mentor must have some experience with foster care/adoption.

ADVOCATE FOR A FOSTER YOUTH'S EDUCATIONAL ACCESS AND SUCCESS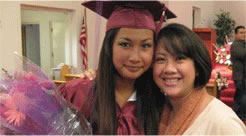 Education is the gateway to success in the world. When a child is placed in foster care, access to education is interrupted and often forgotten. Only 58% of foster youth graduate from high school and only 3% graduate from college. Seventy-five percent are performing below grade level, and by third grade 80% have had to repeat a grade. Children in foster care need additional support. As a volunteer, you can help give a foster child access to an appropriate education and lifetime success. Individuals with a background in education are highly encouraged.

MAKE SCHOOL MORE SUCCESSFUL: JOIN STARS IN PUSD RESOURCE CENTERS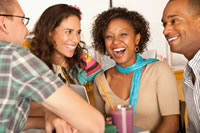 STARS needs volunteers for Foster Resource Centers in four Pasadena Unified School District schools to strengthen students' educational success and provide them with access to foster youth resources. The drop-in Centers are currently open one day per week for 30 to 90 minutes. Volunteers will assist by leading activities such as cooking or community building games; making presentations on careers or other topics of interest; helping students complete homework or college essays and forms; or assisting staff with College Information Days.


HELP A CHILD REACH HIS OR HER POTENTIAL AT THE VIOLENCE INTERVENTION PROGRAM, COMMUNITY MENTAL HEALTH CENTER.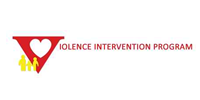 Make a difference in the life of a child who has dealt with trauma by becoming a mentor! For many of our clients, a mentor becomes one of the few positive role models and sources of stability in their lives. As a mentor, you can help a child reach their potential, provide a supportive presence, and have some fun so she or he can feel hope and confidence to move forward and live a healthy, happy life. Mentors must be at least 21 years old and commit to two outings a month and one phone call a week for one year.

TUTORS NEEDED FOR ASPIRES WEST AFTER-SCHOOL PROGRAM

Tutors are desperately needed for the 2017-18 Aspires West after-school program: math and English for elementary, middle, and high school students. Starting after August 14, tutor schedules are M-F 4-7 p.m. and Saturday morning.


HELP LOCAL FAMILIES WITH DIAPERS AND FOOD GIFT CARDS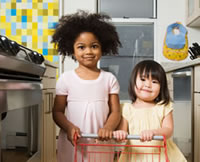 FCP's Adopted Caseworker has families who need size 5 diapers and a disabled mother with two young children who needs food gift cards.


MENTOR A BOY OR YOUTH AT HATHAWAY-SYCAMORES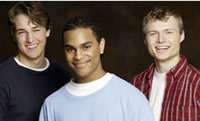 Hathaway-Sycamores, Child and Family Service, is seeking mentors for their El Nido (Altadena) Residential Campus, which serves 60 boys between the ages of six and 18.
The Hathaway-Sycamores mission is to help cultivate hope and resilience to enrich the well-being of children, adults, families and communities.