DONATE THANKSGIVING FOOD FOR LOCAL FAMILIES AND PCC STUDENTS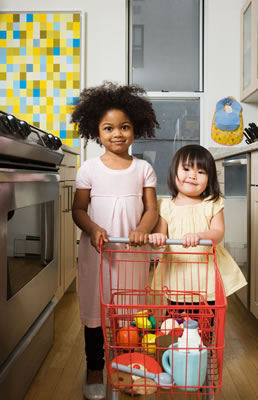 The Foster Care Project (FCP) will be collecting non-perishable Thanksgiving food for local foster care families and the Lancer Pantry at Pasadena City College. Especially welcome are non-perishable hams (not the refrigerated kind), canned chicken, canned fruits and vegetables, instant mashed potatoes, soups, juices, and baby food or $10 grocery store gift cards (so our volunteers can shop for you). Please check expiration dates before donating; remember only non-perishables can be accepted. Food items and gift cards may be dropped off at the FCP lawn table at All Saints Church, Sunday, November 5 and 12.


MAKE A DIFFERENCE IN THE LIFE OF AN ABUSED OR NEGLECTED CHILD-INFORMATION SESSION, NOVEMBER 2, SEMINAR ROOM, ALL SAINTS CHURCH, PASADENA.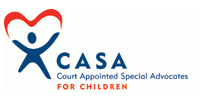 Court Appointed Special Advocate (CASA) volunteers make a difference in the lives of children who have been removed from their homes due to abuse, neglect or abandonment. CASA volunteers receive special training and are appointed by a judge to advocate on behalf of a foster child in both the courtroom and the community, often with life-changing results. Join CASA of Los Angeles for an information session and to learn more on Thursday, November 2, from 6 - 7:15 p.m. at All Saints Church, Pasadena.


CELEBRATE THANKSGIVING AT LEARNING WORKS, NOVEMBER 17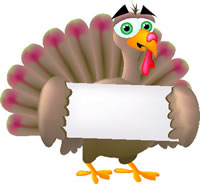 In collaboration with the Women's Community, Foster Care Project will assist in providing Thanksgiving Dinner at Learning Works. Learning Works is a charter high school that specializes in re-engaging dropouts and other students that the regular school system has left behind. Volunteers are needed to serve the meal. This will take place at the school site in Pasadena and is scheduled from 10:30 a.m. - 1 p.m. on November 17.


CELEBRATE A SPECIAL THANKSGIVING WITH PCC STARS, NOVEMBER 22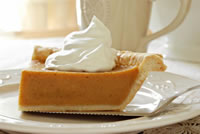 Not all youth will get to have a home-cooked Thanksgiving dinner this year, so PCC's STARS program is holding a family-style dinner Nov. 22, 4 - 6 p.m. at Pasadena City College. Volunteers are needed to donate food, help serve, and make these young adults feel "at home."

ADVOCATE FOR A FOSTER YOUTH'S EDUCATIONAL ACCESS AND SUCCESS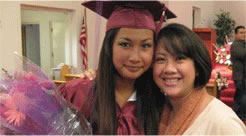 Education is the gateway to success in the world. When a child is placed in foster care, access to education is interrupted and often forgotten. Only 58% of foster youth graduate from high school and only 3% graduate from college. Seventy-five percent are performing below grade level, and by third grade 80% have had to repeat a grade. Children in foster care need additional support. As a volunteer, you can help give a foster child access to an appropriate education and lifetime success. Individuals with a background in education are highly encouraged.

MAKE SCHOOL MORE SUCCESSFUL: JOIN STARS IN PUSD RESOURCE CENTERS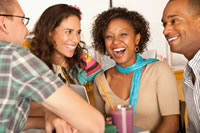 STARS needs volunteers for Foster Resource Centers in four Pasadena Unified School District schools to strengthen students' educational success and provide them with access to foster youth resources. The drop-in Centers are currently open one day per week for 30 to 90 minutes. Volunteers will assist by leading activities such as cooking or community building games; making presentations on careers or other topics of interest; helping students complete homework or college essays and forms; or assisting staff with College Information Days.


HELP A CHILD REACH HIS OR HER POTENTIAL AT THE VIOLENCE INTERVENTION PROGRAM, COMMUNITY MENTAL HEALTH CENTER.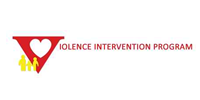 Make a difference in the life of a child who has dealt with trauma by becoming a mentor! For many of our clients, a mentor becomes one of the few positive role models and sources of stability in their lives. As a mentor, you can help a child reach their potential, provide a supportive presence, and have some fun so she or he can feel hope and confidence to move forward and live a healthy, happy life. Mentors must be at least 21 years old and commit to two outings a month and one phone call a week for one year.
HELP PARENTS AND CHILDREN REUNITE AS A FAMILY: ATTEND COACH-MONITOR TRAINING ON OCTOBER 21-22, 27-28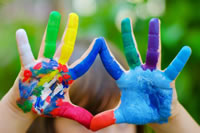 Become a trained volunteer coach-monitor and provide court-ordered supervised family visits so that children, removed from the care of their parents, can visit their parents in a physically and emotionally safe setting filled with toys, games, books and art materials. These visits are an essential service to increase the family's chances for reunification and reduce the children's anxiety while in out-of-home placement.

TUTORS NEEDED FOR ASPIRES WEST AFTER-SCHOOL PROGRAM

Tutors are desperately needed for the 2017-18 Aspires West after-school program: math and English for elementary, middle, and high school students. Starting after August 14, tutor schedules are M-F 4-7 p.m. and Saturday morning.


HELP LOCAL FAMILIES WITH DIAPERS AND FOOD GIFT CARDS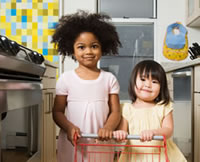 FCP's Adopted Caseworker has families who need size 5 diapers and a disabled mother with two young children who needs food gift cards.


MENTOR A BOY OR YOUTH AT HATHAWAY-SYCAMORES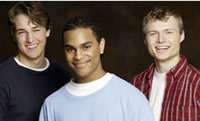 Hathaway-Sycamores, Child and Family Service, is seeking mentors for their El Nido (Altadena) Residential Campus, which serves 60 boys between the ages of six and 18.
The Hathaway-Sycamores mission is to help cultivate hope and resilience to enrich the well-being of children, adults, families and communities.