SUIT UP FOSTER YOUTH FOR PROM ON APRIL 7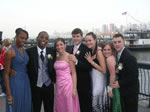 CASA is seeking volunteers for Glamour Gowns Suit Up, where teenage foster youth select formal dresses, suits and accessories so they can attend their school prom. Volunteers (age 18+ only please) are needed to serve as "personal shoppers" for these youth and to set up for and tear down after the event. The event will be held at the LA Convention Center on Saturday, April 7; set up on April 6 and tear down on April 8. Volunteer spots fill up fast!


HELP PARENTS AND CHILDREN BE REUNITED AS A FAMILY: ATTEND THE UPCOMING TRAININGS ON APRIL 27-28 AND MAY 4-5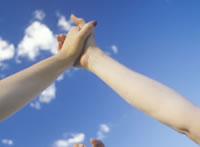 Become a trained volunteer coach monitor and provide court-ordered supervised family visits so that children, removed from the care of their parents, can visit their parents in a family-friendly setting filled with toys, games, books and art materials. These visits are an essential service to increase the family's chances for reunification and reduce the children's anxiety while in out-of-home placement. Sign-up to attend the upcoming trainings and make a difference in the life of a family. Both sets of trainings are required. Meals and snacks will be served.


SHARE THE CREATIVE ENERGY OF YOUNG ARTISTS ON MAY 6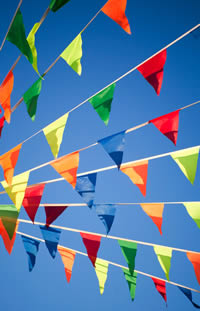 Volunteers are needed to make the 10th Annual All Saints Church Foster Care Project Art Show a joyful experience for young artists and patrons. Almost 40 works of art will be available for purchase, produced by foster children and former foster youth. Art patrons will be able to find a unique present for Mother's Day, May 13! 100% of the proceeds go back to the young artists. Volunteers are needed in 2-hour shifts, from 9:30 - 2:30 p.m., to help at the Welcome-Information Desk, the Sales Desk and the Pizza Lunch for the artists. The Show will be held Sunday, May 6, 10 a.m. to 2 p.m. in Sweetland Hall at All Saints Church, Pasadena.






SUPPORT HOMELESS YOUTH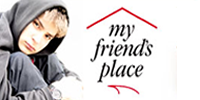 Volunteers are needed for Community Service Evenings at My Friend's Place, a drop-in resource center for homeless youth in Hollywood, on the last Wednesday of each month from 6 to 8 p.m. Volunteers help with various behind-the-scenes activities at the agency, which assist and inspire the youth to build self-sufficient lives.The next scheduled evening is Wednesday, March 28.




MENTOR A YOUNG BOY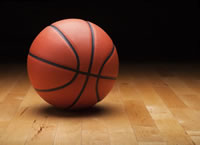 Tony is nine years old and loves any and all sports! Whether it's basketball, soccer, or football, he will have a great time getting outdoors and being active. VIP is currently seeking a male mentor for Tony who will enjoy exploring the city with him, getting outdoors, and playing games. Mentors should be upbeat and willing to provide valuable guidance.




HELP FAMILIES WITH FOOD AND DIAPERS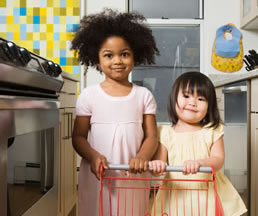 Two families in the Adopt A Child Abuse Case Worker program are struggling with getting enough food every month. $10 gift cards to Ralph's or Vons would be most helpful. Diapers (especially sizes 3, 4, and 5) are also needed.




JOIN A TEAM TO MENTOR A PARENT AND A CHILD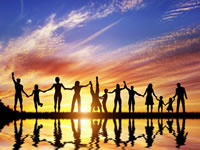 Imagine LA empowers families to gain the skills, knowledge and confidence that break the cycle of homelessness. Join a mentor team to work with a parent, who has just aged out of foster care, on learning the skills for developing a stable job, managing finances, and parenting positively and effectively. The budget mentor meets with Mom twice per month, the one-on one-mentor meets Mom weekly, and the child development mentor meets twice monthly. Imagine LA provides training and weekly professional support. We are seeking volunteers to embark on this important journey with two more young parents.