HELP PARENTS AND CHILDREN REUNITE AS A FAMILY: ATTEND COACH-MONITOR TRAINING ON OCTOBER 21-22, 27-28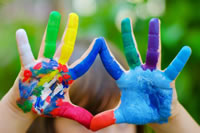 Become a trained volunteer coach-monitor and provide court-ordered supervised family visits so that children, removed from the care of their parents, can visit their parents in a physically and emotionally safe setting filled with toys, games, books and art materials. These visits are an essential service to increase the family's chances for reunification and reduce the children's anxiety while in out-of-home placement.


COACH FORMER FOSTER YOUTH WHO ARE NOW PARENTING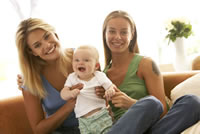 Imagine LA sponsors former foster youth who have aged out of foster care and are parents themselves but vulnerable to homelessness. Work in a team of coaches to help young moms build parenting and life skills, access resources, and thrive with the goal of avoiding DCFS involvement in their children's lives. The 3-person coach-mentor team provides budgeting, life skills, and child development support for 1 to 2 years. Imagine LA is partnering with multiple agencies to provide housing for these young families, including St. Anne's, which is offering a specially built complex in the Pasadena area.

MAKE SCHOOL START-UP MORE SUCCESSFUL: JOIN STARS IN PUSD RESOURCE CENTERS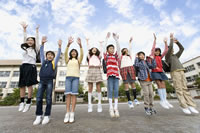 Students and Tutors Achieving Real Success (STARS) needs volunteers for Foster Resource Centers in four Pasadena Unified School District schools, to strengthen students' educational success and provide them with access to foster youth resources. The drop-in centers are currently open one day per week for 30 to 90 minutes. Volunteers will assist by leading activities such as cooking or community building games; making presentations on careers or other topics of interest; helping students complete homework or college essays and forms; or assisting staff with College Information Days.

TUTORS NEEDED FOR ASPIRES WEST AFTER-SCHOOL PROGRAM

Tutors are desperately needed for the 2017-18 Aspires West after-school program: math and English for elementary, middle, and high school students. Starting after August 14, tutor schedules are M-F 4-7 p.m. and Saturday morning.


HELP LOCAL FAMILIES WITH DIAPERS AND FOOD GIFT CARDS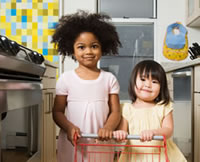 FCP's Adopted Caseworker has families who need size 5 diapers and a disabled mother with two young children who needs food gift cards.


MENTOR A BOY OR YOUTH AT HATHAWAY-SYCAMORES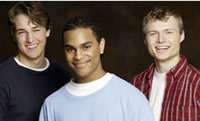 Hathaway-Sycamores, Child and Family Service, is seeking mentors for their El Nido (Altadena) Residential Campus, which serves 60 boys between the ages of six and 18.
The Hathaway-Sycamores mission is to help cultivate hope and resilience to enrich the well-being of children, adults, families and communities.