HELP PARENTS AND CHILDREN REUNITE AS A FAMILY: ATTEND VOLUNTEER RECRUITMENT DINNER SEPT. 6 AND TRAINING OCT. 5-6, 12-13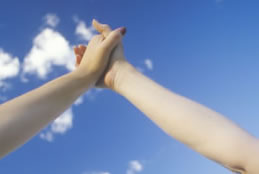 Join us for dinner and more information regarding the volunteer positions we have available. Make a difference and become a trained volunteer coach monitor. You'll help provide court-ordered supervised family visits so that children, removed from the care of their parents, can visit their parents in a physically and emotionally safe setting filled with toys, games, books and art materials. These visits are an essential service to increase the family's chances for reunification and reduce the children's anxiety while in out-of-home placement. Attend the dinner and learn about the importance of visitation, the role of a coach-monitor, and the upcoming training October 5th-6th and 12th-13th.


ASSIST A NEW COLLEGE STUDENT WITH DORM NEEDS
One of FCP's "adopted" caseworkers has alerted us to the needs of a 17-year-old in foster care, who will be starting college and moving into on-campus housing this week. The young woman is in need of the following items: cookware and cooking utensils, bowls and plates, glasses and mugs, silverware, dish towels and dish soap. Donation of these items would be most appreciated.


PROVIDE HANDS-ON SUPPORT TO STUDENTS FROM LOCAL HIGH SCHOOLS AND TRANSITIONAL HOUSING PROGRAMS AS THEY PREPARE FOR COLLEGE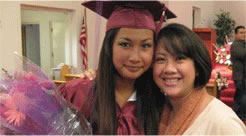 PCC STARS is looking for volunteers to work with local high school students at a College Bound Conference on October 11 on the main campus of Pasadena City College (PCC) and for the following six weeks at six college prep workshops. Volunteers will help individuals or small groups of students complete applications for college, financial aid, and scholarships, as well as assist in writing personal essays and exploring college and career options. The workshops will be held Thursday evenings from 6:00 to 8:00 p.m. on Oct. 18, Oct. 25, Nov. 1, Nov. 8, Nov. 15, and Nov. 22 at the PCC Community Education Center on Foothill Boulevard in Pasadena.


VOLUNTEER GRANT WRITER
All Saints Church Foster Care Project seeks a volunteer grant writer to assist the Development Committee in identifying potential funding sources and composing grant proposals and reports.


ASSIST A CHILD ON THE PATHWAY TOWARDS STUDENT SUCCESS

The school year has started! We need your help. Tutors are needed for the Aspires West after-school program: math (general math, geometry, algebra 1 and 2) and English for elementary, middle and high school students. Tutor schedules are Monday through Thursday, 4-7 p.m.; Saturday, 8:30-12:30 p.m. Aspires West, Pasadena (AWP) provides low-income students and parents with services and opportunities that contribute the knowledge and fundamental skills for student success.


DONATE PERSONAL CARE ITEMS TO FAMILIES IN NEED
FCP's "adopted" caseworkers have several families who are struggling to obtain basic necessities. Donations of the following items would be much appreciated: washcloths, toothbrushes, toothpaste, deodorant, face/hand wipes, hand sanitizer, shampoo, soap, hairbrushes, travel size facial tissues, and feminine products. Donations of socks and underwear for boys and girls (school aged through teens) are needed as well.


JOIN A TEAM TO MENTOR A PARENT AND A CHILD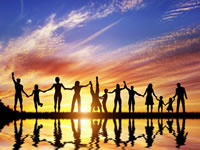 Imagine LA empowers families to gain the skills, knowledge and confidence that break the cycle of homelessness. Join a mentor team to work with a parent, who has just aged out of foster care, on learning the skills for developing a stable job, managing finances, and parenting positively and effectively. The budget mentor meets with mom twice per month, the one-on-one mentor meets mom weekly, and the child development mentor meets twice monthly. Imagine LA provides training and weekly professional support. We are seeking volunteers to embark on this important journey with two more young parents..


HELP A YOUNG MAN FACE DAY-TO-DAY CHALLENGES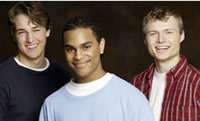 Help a young man without immediate family support deal with day-to-day challenges. Hathaway-Sycamores, Child and Family Service, is seeking mentors for their El Nido (Altadena) Residential Campus. Flexible hours are available! The Hathaway-Sycamores mission is to help cultivate hope and resilience to enrich the well-being of children, adults, families and communities.