HELP HOMELESS YOUTH STAY WARM THROUGH THE HOLIDAYS AND WINTER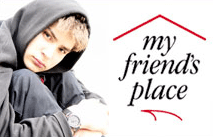 My Friends Place is requesting donations of warm gloves, hats and scarves. For the past 29 years My Friends Place has helped homeless youth at their drop-in-Resource Center in Hollywood. Please drop-off donations on Sundays at the Foster Care Project's lawn table located at All Saints Church, Pasadena.


FEELING CREATIVE? HELP PAINT ROOMS AT THE OPTIMIST HOME FOR GIRLS, EAGLE ROCK
Optimist Home for Youth and Family Services is seeking volunteers to form a team of eight to paint rooms in their residential house for girls, ages 14-18, located in Eagle Rock. The team would work all day on a Saturday convenient for team members. The date will be scheduled once a team is formed within the next 6-8 weeks. Optimist Home for Youth and Family Services provides residential treatment and education services for foster and probation-supervised youth.


MENTOR ADOPTIVE PARENTS / CHILDREN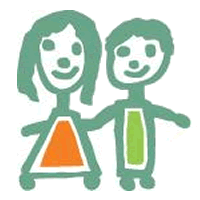 Five Acres Mentor Program serves children and families who are in or have gone through the adoption process and is seeking compassionate adults who would like to make a difference in the lives of adoptive children and parents. Those interested in becoming a mentor must have some experience with foster care/adoption.

ADVOCATE FOR A FOSTER YOUTH'S EDUCATIONAL ACCESS AND SUCCESS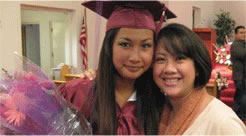 Education is the gateway to success in the world. When a child is placed in foster care, access to education is interrupted and often forgotten. Only 58% of foster youth graduate from high school and only 3% graduate from college. Seventy-five percent are performing below grade level, and by third grade 80% have had to repeat a grade. Children in foster care need additional support. As a volunteer, you can help give a foster child access to an appropriate education and lifetime success. Individuals with a background in education are highly encouraged.

MAKE SCHOOL MORE SUCCESSFUL: JOIN STARS IN PUSD RESOURCE CENTERS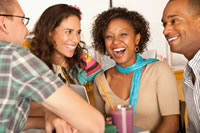 STARS needs volunteers for Foster Resource Centers in four Pasadena Unified School District schools to strengthen students' educational success and provide them with access to foster youth resources. The drop-in Centers are currently open one day per week for 30 to 90 minutes. Volunteers will assist by leading activities such as cooking or community building games; making presentations on careers or other topics of interest; helping students complete homework or college essays and forms; or assisting staff with College Information Days.


HELP A CHILD REACH HIS OR HER POTENTIAL AT THE VIOLENCE INTERVENTION PROGRAM, COMMUNITY MENTAL HEALTH CENTER.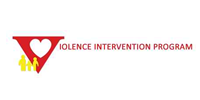 Make a difference in the life of a child who has dealt with trauma by becoming a mentor! For many of our clients, a mentor becomes one of the few positive role models and sources of stability in their lives. As a mentor, you can help a child reach their potential, provide a supportive presence, and have some fun so she or he can feel hope and confidence to move forward and live a healthy, happy life. Mentors must be at least 21 years old and commit to two outings a month and one phone call a week for one year.
TUTORS NEEDED FOR ASPIRES WEST

Spring school testing is coming. We need your help. Tutors are needed for the Aspires West after-school program: math (general math, geometry, algebra 1 and 2) and English for elementary, middle and high school students. Tutors are needed Monday through Thursday, 4 - 7 p.m.; Saturday, 8:30-12:30 p.m. Aspires West, Pasadena (AWP) provides low-income students and parents with services and opportunities that provide the knowledge and fundamental skills for student success.


MENTOR A BOY OR YOUTH AT HATHAWAY-SYCAMORES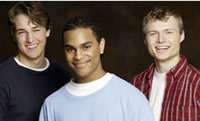 Hathaway-Sycamores, Child and Family Service, is seeking mentors for their El Nido (Altadena) Residential Campus, which serves 60 boys between the ages of six and 18.
The Hathaway-Sycamores mission is to help cultivate hope and resilience to enrich the well-being of children, adults, families and communities.