The Alliance for Children's Rights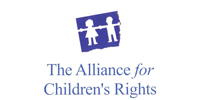 The Alliance protects the rights of impoverished and abused children and youth so that they have safe, stable homes, health care and the education they need to thrive. Since our founding in 1992, we have provided free legal services and advocacy to over 100,000 children and youth in Los Angeles County. For many of our clients, The Alliance is the only connection to a safer, brighter future.

Volunteer Opportunities: In-house volunteers work at the Alliance's offices, located at 3333 Wilshire Ave., Suite 550, Los Angeles, CA, 90010, between the hours of 8:30 a.m. to 5:30 p.m., Monday through Friday.
TRANSITIONING YOUTH & MENTORING: NextSTEP offer a Mentoring Program for former foster youth seeking a supportive adult to help them as they transition into adulthood and independent living.
ASSIST WITH INTAKE:

Answer intake calls from the community.
Analyze and assess individual clients' needs.
Review intake calls with a staff attorney to determine needed assistance.

WORK ON A SPECIFIC PROGRAM:

Work on individual cases in one of our program areas under the supervision of a staff attorney.
Work with staff attorneys to advocate for individual clients and for systemic/legislative reform.
Assist in the development of resource materials for clients.
Volunteer at an Alliance Adoption Day.
Qualifications:
Good communication and writing skills; Spanish-language proficiency preferred but not required.